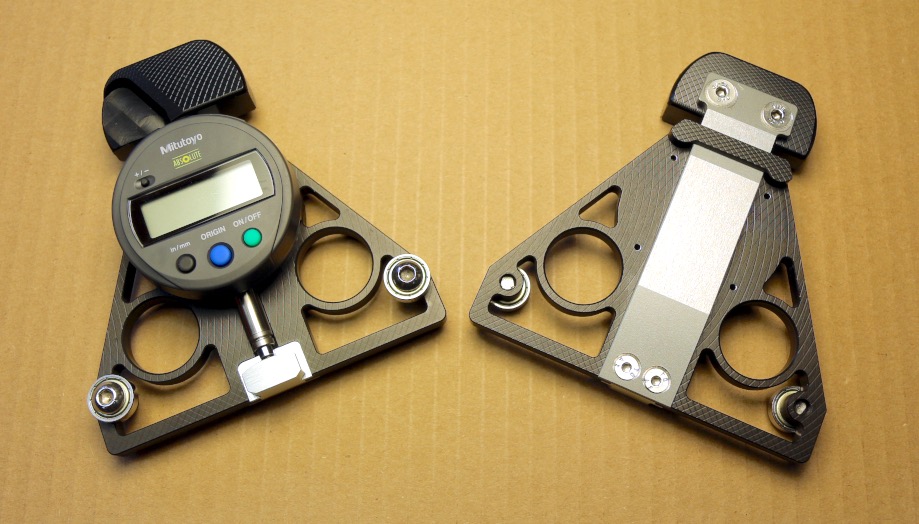 Check out this futuristic implementation of the Jobst Brandt tensiometer. We prefer this design for its insensitivity to distortion from the technician's hand. Its symmetrical layout makes it equally natural to use left or right. Simple operation with highly repeatable results.
This tool is a limited edition, more than a year in the making. Machined to tight tolerances and finished beautifully. The tensio is equipped with the same Mitutoyo indicator we trust for truing and a specially relieved handle to accommodate the data cable. Each tool is individually calibrated.
How do you buy one? Unfortunately they sold out before being posted online (join the Islandix mailing list to get in on these deals). There's hope — one tool has been held back and will be awarded to a Wheel Analytics owner by random draw. There are two ways to enter:
Entry is automatic with every purchase of Wheel Analytics between today and the draw date.
Past Wheel Analytics customers may enter by submitting a photo of your wheelbuilding area to tensiodraw@islandix.com. Submissions will not be reshared.

Draw to take place December 1, 2022 or as soon as practical thereafter. The winner agrees their name may be publically disclosed. Tensiometer to be picked up in Victoria, British Columbia or posted at the winner's expense (postage only, can be marked as a gift for customs purposes but carries a declared value of $599). Prize includes no warranty and has no cash equivalent. Order today to enter!