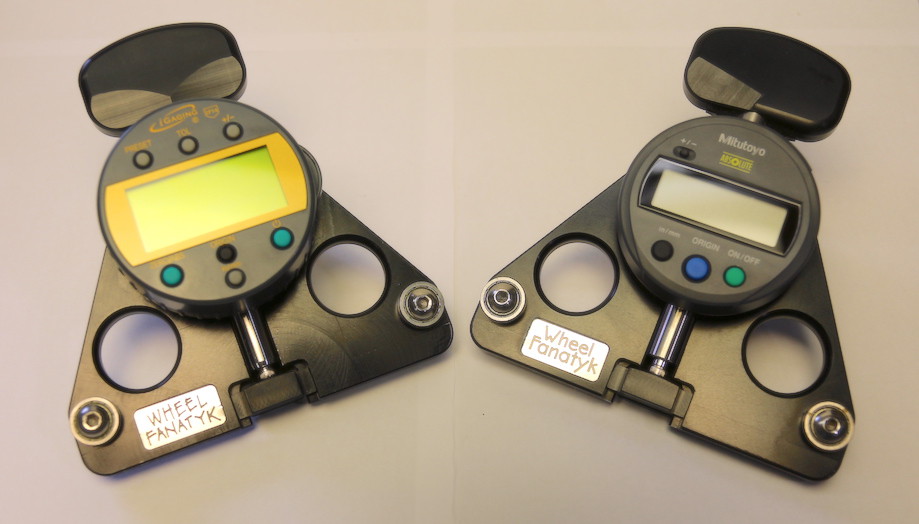 Wheel Analytics includes three modules for interfacing with bicycle tensiometers. This feature is evolving and will be the subject of a free update available next month.
One frequently asked question concerns tensiometer support. Wheel Analytics works with any tensiometer equipped with a Mitutoyo or compatible digital indicator. Many tensios can be retrofitted with such an indicator, allowing you to continue using the tool you already own and enjoy. Islandix supplies indicators for this purpose with no extra shipping cost. Please inquire for specific advice or to order indicators.
A related question concerns available tensiometers that are compatible out of the box. There are a few on the market. The Wheel Fanatyk tools pictured above are an Islandix favorite. Choose the Digimatic version for compatibility. Wheel Fanatyk tensios are calibrated to a universal standard and this information is preloaded into Wheel Analytics as a default setting. On the other hand if you prefer a more traditional tool, IceToolz makes one featuring a Mitutoyo indicator.